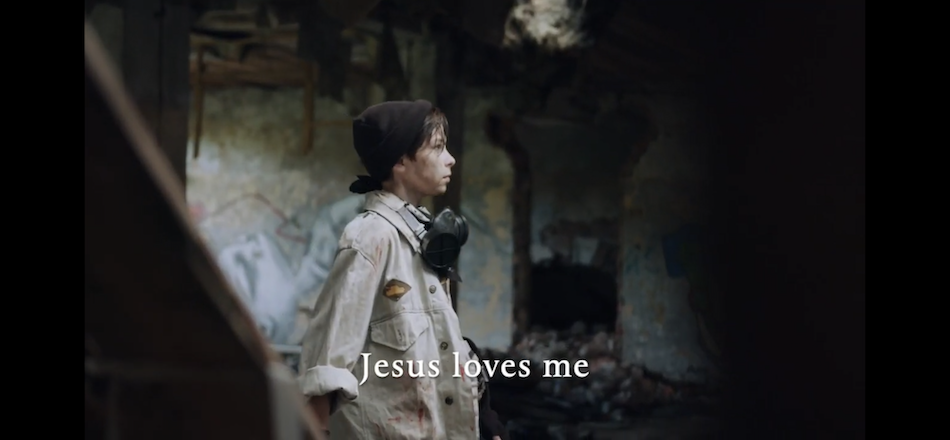 Jesus Loves Me (He is Strong) ~ is a study of the much loved classic children's hymn
'Jesus loves Me This I Know" by Anna Bartlett Warner & William Batchelder Bradbury.
So, how do you cope with uncertainty?
It's been an interesting few years lately! Many of the things we took for granted have been rattled to the core. Doesn't it make you a bit nostalgic for 'simpler' more certain days? But of course that's a big lie too isn't it!
The past is only certain because it's fixed when we look back on it.
At the time, it was just as full of uncertainty and anxiety.
The Dance of Doubt & Faith
I think part of having a grown up faith, is learning to live with uncertainty. The doubt belongs to us, and wavers with our emotions, "we are weak". But if we accept, and look past our doubts, we can see "He is strong", and commit ourselves to rely on that over and over. Doubt & faith are supposed to co-exist. Look at the classic example Thomas. Rightly wanting evidence that Jesus has risen from the grave rather than trusting the wildly erratic Peter. Ultimately, he gets to the point where he commits "Lord I believe, help me overcome my unbelief". Believing, involves commitment, not just accepting intellectual propositions.
"Now Faith … is the art of holding on to things your reason has once accepted, in spite of your changing moods. For moods will change, whatever view your reason takes. I know that by experience. Now that I am a Christian I do have moods in which the whole thing looks very improbable: but when I was an atheist I had moods in which Christianity looked terribly probable. This rebellion of your moods against your real self is going to come anyway. That is why Faith is such a necessary virtue: unless you teach your moods "where they get off," you can never be either a sound Christian or even a sound atheist, but just a creature dithering to and fro, with its beliefs really dependent on the weather and the state of its digestion."
~ CS Lewis
Jesus Loves me (He is Strong) 
This version of 'Jesus Loves me' was written in January 2021, during the second covid lockdown.It introduces an epilogue focusing on the original line, "They are weak, but He is strong". That phrase really hits home for those of us who have found it difficult to cope with our own powerlessness in the face of the pandemic, social unrest & international war.
Although the song was written in response to the uncertainty and isolation of lockdown, the recording was completed just as the Russian invasion of Ukraine started. As I write, there's a flood of millions of refugees, mothers, children & the elderly. That human tragedy looks likely to continue. So this recording is particularly dedicated to Ukraine's victims, but also to Russian families devastated by this unjust war.
Whoever you are, 'Yes, Jesus loves you". God's love knows no flags.
Music downloads from our website are usually free. This time, we're asking you to download the song, and make a donation towards the refugees. You can use the song and video in your church or school if you like. For media or commercial use email info@kdmusic.co.uk
Thanks for giving.
[Funds will be sent to the Presbyterian Church in Ireland's fund, in turn going to three frontline charities; Christian Aid & Tear Fund from the U.K. and Hungarian Reformed Church Aid. It's an on the ground church in both Trans-Carpathian Ukraine & Hungary, providing refugee welcome, food, shelter, orientation and medical treatment].
MUSIC HINTS: To denote nostalgia for the simplicity of childhood and the adult struggle of faith in the middle of self-doubt we've used sounds reminiscent of 'Mars' from Holst's Planet Suite in the Cello, and Pink Floyd's 'The Wall' in the chord structures.
Doubt is a real thing, but I hope the melancholy in this doesn't come across as despair, "I am weak" but the last word goes to faith " He is strong".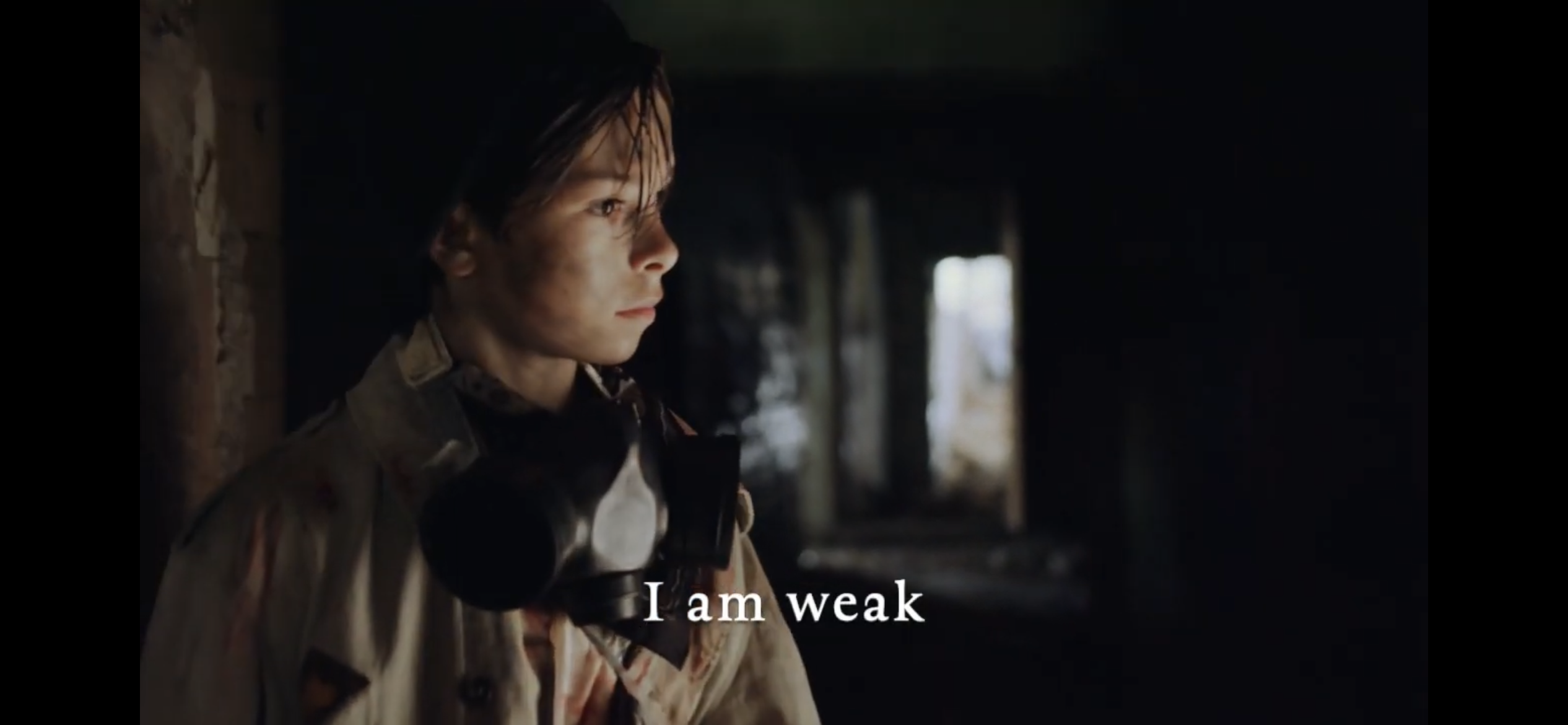 MUSICAL CREDITS:
Vocals: Dave Whitcroft
Harmonies: Gillian Brown, Michael McCluskey
Guitars: Dave Whitcroft
Cello: James C. McNally
Mixing: Michael McCluskey zerohour.uk.com
Mastering: Pete Maher petemaher.com
VIDEO CREDITS:
Thanks to all open source contributors on Pexels & elsewhere.
LYRICS: 
1. Jesus loves me this I know,
For the bible tells me so,
Little ones to Him belong,
They are weak but he is strong 
2.Jesus loves me He who died,
Heaven's gates to open wide,
he will wash away my sin
Let His little child come in. 
Chorus ~ 
Yes, Jesus loves me
Yes, Jesus loves me
Yes, Jesus loves me
The Bible tells me so 
3. Jesus loves me He will stay
Close beside me all the way
Then His little child will take
Up to heaven for His dear sake 
Chorus ~
Yes, Jesus loves me
Yes, Jesus loves me
Yes, Jesus loves me
The Bible tells me So….. 
Epilogue ~
He is strong
He is strong
I am weak
But He is strong
He is strong
He is strong
I am weak
But He is strong
Strong……… 
Anna Warner Bartlett, William Batchelder Bradbury, Dave Whitcroft © 2021 KDMusic