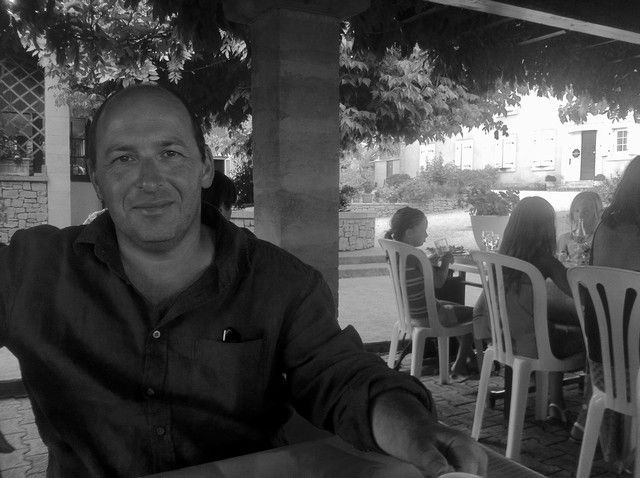 A little like a check-up with your Doctor, we know it's worth stopping once a year or so to check the health of the music we bring to our church family for worship.
A good health assessment is as much an art as it is a science, so please use this checklist as a general rule of thumb rather than a law for choosing songs for your fellowship. There's nothing new under the sun, so you'll probably be quite familiar with most of the ideas in this article.
Way back at the start of the pandemic, our congregation decided to broaden the team, the 'bench' of musicians, and trainee worship leaders. That helped to have parters to fill in in case of quarantine and allowed us to grow and develop the team long-term.
As part of that initial training, we came up with the acronyms B.A.R.B. (for choosing individual songs) and C.A.C.T.U.S. (for leading a service). I know!
SONG SELECTION B (biblical) A (accessible) R (relevant) B (beautiful)
Is it Biblical? – Before you recommend a new song to the church leadership, why not try this? Turn off the music, print out the lyrics, and see if they 'stand on their own two feet' without a great arrangement and performance. You should easily be reminded of something from scripture or be able to work out which parts of the bible it references. There's no replacement for really getting to know God's word yourself, but there are some great resources to help you. We use the excellent song review site, the Berean test. It has in-depth biblical reviews on over 500 songs. You don't have to agree with every conclusion on the site, but it'll give you a good starting perspective. Here's an example https://www.thebereantest.com/kdmusic-the-grace
Please don't think that a song must be wordy to be biblical. There are some beautiful, simple, devotional songs based on the psalms and parts of the new testament, not just deeply theological hymns. I've seen this simple test of looking at the words change my mind too. One of our leaders recommended the song 'Worthy of it all'. I didn't like the dreamy style of the recording he shared, and I was showing my prejudice! But when we stripped away the music and looked at the lyrics, they were word for word from Revelation 4. The song needs a little context, but it has worked well in our church alongside some meatier stuff. Looking at the words helps you set aside prejudice for or against musical styles. I should also say, we've quickly rejected some songs with excellent production but weak or confusing lyrics!
Is it Accessible? – My favourite worship leader, Ian Hannah, was our Musical Director for a while. I remember asking how he was able to lead in such a wide variety of ways depending on which church he was invited to. The answer was that it's our job to "Read the room." Forget what you want to do on stage, the music or encounter you wish to evoke. Start thinking about the people in the room. Do you know them? If not, try what our pastor recently suggested to us. After every service, make a point of talking to someone you don't know, someone a different age to you. I think that's fantastic! Ask them what helps them to worship God. Is it a moment of silence? Is it music behind prayer? Is it an individual or group reading of scripture or a particular song? Is it songs all in the same key, or is it variety?
Being accessible also means having some simplicity and clarity in every service. A healthy church should be very diverse. If every song is very wordy, that will exclude people. If an arrangement is unpredictable, people will be uncertain and go for songs with a predictable shape. If a song is a bit vague, that will exclude people too. We recently decided not to use an excellent song for this reason. It didn't name God directly, and you had to work out it was about an encounter with Him in the middle of the fiery furnace from the book of Daniel. Great song, but rightly or wrongly, we decided it wouldn't be accessible. This decision is a grey area because the same criticism of accessibility can be levelled at complex hymns. The counterargument is that hymns have a longer shelf life, and people's understanding develops over time. Wisdom required!
Is it Relevant? – I can sense your radar pinging at this word! By relevant, I don't mean desperate attempts to appear cooler than other churches or to compromise with the secular culture around you. (Although it's surprising how often we focus on the sins of society and ignore the weeds of idolatry taking seed inside our churches!) Nope, I'm thinking about being relevant to the pastoral needs of our people. What's been going on in their lives? Has there been unemployment, a shared experience of tragedy or joy? Has your church been through the trauma and division of a pandemic? Yes! So are we selecting songs that address this or just the next hit from a music industry conveyor belt ~ singing about a transcendent victorious Jesus but ignoring His incarnation and struggle? (that's been the trend of the last decade and, in my view, correlates more with the American Dream than the Gospel, but that's another blog!)
Does the new song you'd love to do say it better than something they already know? No, maybe leave it out. Does it give that story new life? Good, go for it! Finally, is it relevant to the teaching your pastors and elders want to deliver this year? If you can unearth those songs, you'll do everyone a big favour! With the demise of hymnbooks and worship books, online resources have infinite numbers of songs. Wonderful for choice, not so hot for a shared experience and community cohesion. So, one thing we're trying this year is compiling a longest of 600 songs that are part of our church heritage, and from this, a shortlist that each year cycles of 50 of these songs mixed with 6-12 new ones.
Is it Beautiful? – It's clear from scripture that when God breathed life into all of creation, He was pleased that it was good (and humanity very good). If you are at times deeply emotionally moved by the beauty of creation and the people around you, loving beautiful music is definitely part of that response of admiration and awe. God doesn't just want us to worship him with truth in a way that's intellectually accessible and relevant; we're to bring our heart, soul, mind, and strength to the table. Grace & truth came through Jesus Christ. So, is the melody beautiful? Is the poetry rich in its simplicity or subtlety? This part is very subjective, but if you can agree with your team that a song ticks the beautiful box somehow, you'll be acknowledging something intangible but significant about being a human, made in the image of God.
I hope you find some of those tips helpful for selecting songs (old and new) for your community. If individual songs are like ingredients, then a worship service is more like a meal, isn't it? We're told to 'eat a rainbow' for our health. Here's a simple liturgy or checklist we use to ensure our worship isn't either just 'a bowl of ice cream' or 'a plate of liver & onions'!
This checklist is loosely based on the Lord's Prayer.
LEADING A SERVICE C (call to worship) A (Adoration) C (Confession) T (Thanksgiving) U. S. (Use scripture)
Call to worship – Forgive me, but when a worship leader starts by focusing on logistics, sharing a personal story that's not relevant to everyone in the room, or stating the blindly obvious, I get a bit grumpy! So, perhaps instead of "Stand with me, if you can please', or "You know, this week I was…" let's open with 3 or 4 verses from scripture that remind us of our God who transcends the news cycle. Let's open with a brief prayer as we prepare to adore God's character. Even better, stick the reading on the screen, and let the people call each other to worship!
Adoration – The Lord's prayer starts with honouring our Father in Heaven, so we try to begin our worship with 2 or 3 songs that celebrate God's character in all its fullness. Song select, planning centre, and some good old hymnals have great thematic indexes for planning these songs.
Confession – Jesus taught us to ask God for forgiveness. You can do this by singing a song about repentance or forgiveness, but leading worship isn't just about singing songs it? Although I love music (and write worship songs for the church), Jesus taught a lot more about praying than he ever did about singing! So take some time to lead your people in a prayer of confession. You don't necessarily have to be scripted, but if I at least have some scripture and some bullet points in front of me, it's more likely to help people. Some people appreciate having space to pray individually, and others find their minds wandering and appreciate being led. So as a hybrid, we tend to ask our leaders to introduce a time of prayer and then lay out stepping stones or bullet points to guide them through periods of silent prayer.
I've noticed a tendency in some places to replace repentance and confession with a prayer focused on inviting God to make his presence felt. These prayers acknowledge God's love and grace, but not His truth, holiness, and righteousness. If Jesus taught us to confess our sins, that's what we should do. If He is "The lamb of God who takes away the sin of the world," let's not gloss over that to keep from upsetting people with sin talk. The cross is our glory, not our shame.
Thanksgiving – As an Irishman, I don't need to tell Americans about thanksgiving. You have a better reputation for positivity than we do! Having focused on God's character, confessed our sin, and accepted His faithfulness to forgive, it's time to celebrate what He has done for us! Roll out those songs of joy! Retell the stories of what he has done for you. How about allowing some space for planned testimonies, reporting back on the church's outreach, praying for a ministry, or using this part of the service for baptisms and thanksgiving?
Use scripture – I've already alluded to this, but it's just so much better to use scripture for our call to worship, in confession and prayer, in songs, and as we give thanks;
Firstly it honours God by putting Him at the centre and listening to His voice. Secondly, it protects the congregation from the whims & well-intentioned ramblings of an iffy worship leader! Finally, it saves you from the embarrassment of (heaven forbid!) wandering away from the truth. I've seen worship leaders get carried away and sometimes talk for up to 20 minutes before allowing us to participate. On the flip side, the two words "let's stand' don't always help us focus either! Let God's word talk and lead.
After this, we tend to leave space for the word, preaching, and finally, some sung responses. These are usually negotiated with the preacher to help reinforce or crystallise what they have been preaching about.
A closing reflection: I've heard quite a few people in churches with great music and lots of resources say they've noticed their people are singing less. Part of the price of more impressive music can be that a congregation starts to think, 'they want us to listen to them.' It's tough, isn't it? As well as that, too much new stuff, especially songs with multiple, unpredictable bridges, can leave our people confused and disempowered. No new music and you can become stagnant and lose them as well. All of this means we need to pray for sensitivity and wisdom.
We had a training session recently. After two hours with a guest worship pastor, our youngest trainee worship leader asked something that floored us. 'If we must decrease so that He can increase, ~ what do you do to make yourself more invisible when you lead worship?"
So maybe, I'm wondering if we need to redefine our role as worship leaders? Instead of being 'up front,' should we be 'alongside,' helping the congregation lead the praise?
Dave Whitcroft | KDMusic
Dave Whitcroft is a singer-songwriter, finger style guitarist, & worship writer from the sunny side of the Mourne Mountains, N.Ireland. Publishing under the moniker KDMusic, his new ModHymn' The Grace' is co-written with Ian Hannah of Keswick Bible week, (a Getty co-writer). The Grace is one of very few songs for singing the New Testament' Grace' or 'Benediction' from 2 Corinthians 13:14 so it should be very useful for closing regular services. He also has several other songs for use through the church year. Learn More: The Grace https://kdmusic.co.uk/epk-for-media
The post A Simple Checklist for Healthy Worship appeared first on Church Media Blog.